Margaret's Wish for a Camper is Granted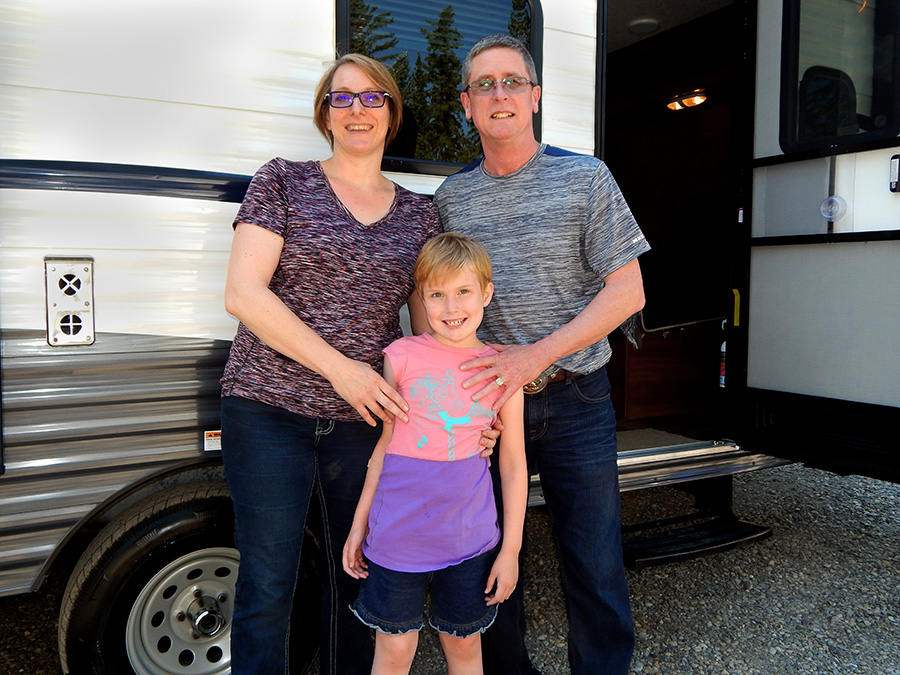 Margaret with her parents Christine and James.
It seemed innocuous enough when Margaret  was an infant – she had what looked like hiccups. But Margaret's mother Christine suspected it was more than simple hiccups when they didn't go away. She took Margaret to the doctor several times and each time was told is was likely a simple reflux issue.
Mother's instinct was stronger than that diagnosis and Christine began researching Margaret's symptoms on the internet. What she found quickly sent her back to the doctor. Specialists delved deeper into the issue and came back with a much more serious diagnosis. Margaret's "hiccups" were actually epileptic seizures.
She was eventually diagnosed with Lennox-Gastaut Syndrome which is a form of severe epilepsy. The syndrome (LGS) accounts for only two to five per cent of childhood epilepsies, but children with this type of epilepsy are well-known to both the pediatric and adult neurologists as their seizures are hard to control and life-long treatment is needed. Intellectual and behavioral problems add to the complexities and difficulties in managing life with LGS. Despite her normal appearance, Margaret's condition is life threatening and she requires constant attention.
It was Margaret's neurologist who recently suggested the family apply to the Children's Wish Foundation of Canada, suggesting she would greatly benefit from it.
The family has always loved camping – Christine was a forest fire fighter in her home province of Ontario for years and continued the camping lifestyle with her husband James when they moved to Fort McMurray. For them, camping was "the fun thing to do." They were, however, tent campers, but that was a problem for Margaret because of her condition.
Margaret is susceptible to infections due  – she recently suffered temporary blindness and paralysis after contracting H1N1 flu. The seizures she regularly goes through also cause considerable fatigue and Margaret must sleep at least three times a day, making air conditioning is essential to her rest rather than a hot tent.
The family discovered Margaret's love of camping and the outdoors when they rented a cabin at the Sir Winston Churchill Park near Lac La Biche. "It's a thrill for Margaret to be outdoors with her family… and she loves bugs," says  Christine.
Margaret and her family, including her older siblings, already have their first camping trip planned with their new Summerland 1800BH trailer – they will be heading to Cross Lake Provincial Park (east of Athabasca) for a few days. It should be a great place for Margaret, because in addition to loving bugs she also loves swimming and campfires. That "first" trip, however comes after the family spends a couple nights in Country Road RV's private campground where the service staff teaches them about their trailer and they learn how things work before hitting the road.
Country Road RV Assistant General Manager Lisa Root says the dealership is quite proud to be a part of the Children's Wish Foundation. "We wanted to help out and we gladly got involved when offered the opportunity – we didn't even bat an eye."
Sarah Bragg, Wish Coordinator for Alberta and Northwest Territories congratulated Margaret and her family saying "The Children's Wish Foundation of Alberta and NWT is so thrilled to be able to grant Margaret's wish. We hope she will enjoy it for years to come…Congratulations!"
Margaret's family is very grateful for the fulfilment of the wish, saying that in addition to giving Margaret her wish for a camper, the camper also keeps her healthy while enjoying outdoor life.
Despite Margaret's condition, Christine says she is a very happy child. "She knows how to live life to its fullest," says Christine. She quickly points out that Margaret "has taught us how to be happy too."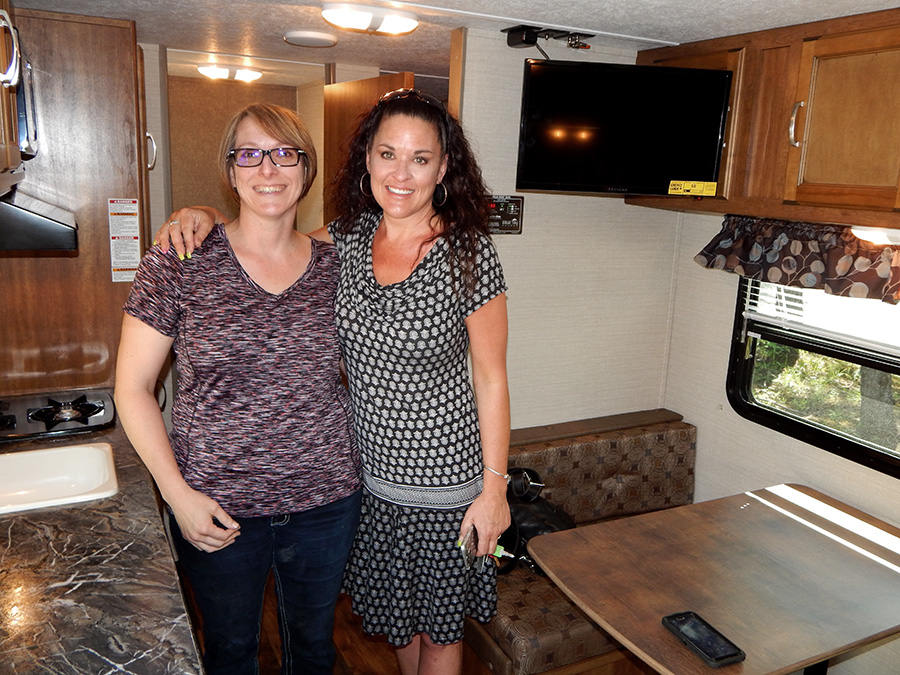 Margaret's mother, Christine (left) and Country Road RV Assistant GM Lisa Root share a moment in the new trailer that fulfils Margaret's wish.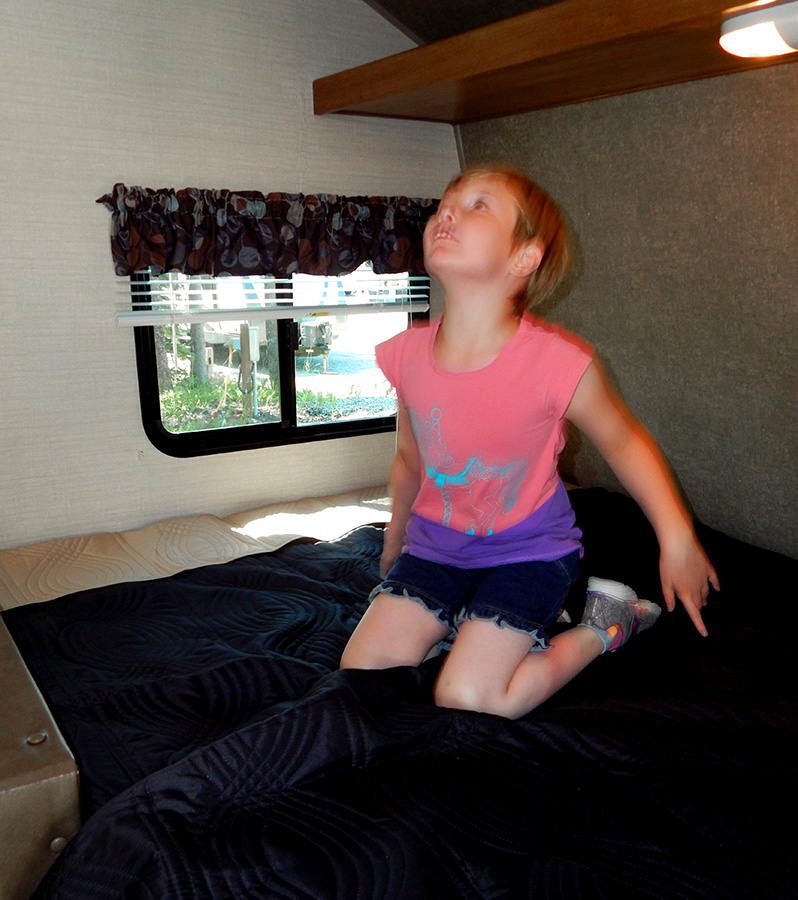 Margaret's first order of business in the trailer was making sure the bed was comfortable enough to jump on.