Request Parts
Our Parts Department is here to help!
The parts department at Country Road RV is stocked full of the latest factory parts and accessories for you and your vehicle. We take pride in the fact that we're always able to offer our customers the exact part they need to keep their RV running smoothly. If we don't have it in stock, we're happy to order it for you. From replacement parts to add-ons, the parts department can help find everything you need to service, upgrade, and customize your vehicle. Our experts will help you make your choices without feeling overwhelmed. Stop by and enjoy friendly service for all your parts and accessory needs.
Monthly Specials
Our October specials include
Hitch Bars
Hitch Balls
Silicone Sealant
Select Dicor self-leveling roof sealant
Select cleaning supplies
And more!
RV Customization
Got a custom design in mind? When you want to customize your motorhome, park model, or trailer, we have the experience and know-how to make it happen. Country Road RV is committed to making sure you enjoy the best possible experience with your RV. Give us a call or stop by and let us help you plan out the perfect customization tailored to your individual style! Our trained shop experts can switch out every component of your vehicle until they find the combination that fits you. Fit, function, style and performance, we know how to make your vehicle all you want it to be.
Water Filters
Pumps
Lighting
Generators
Converters
Inverters
Covers
Tie Downs
Satellite Systems
Gift cards available at our Sundre location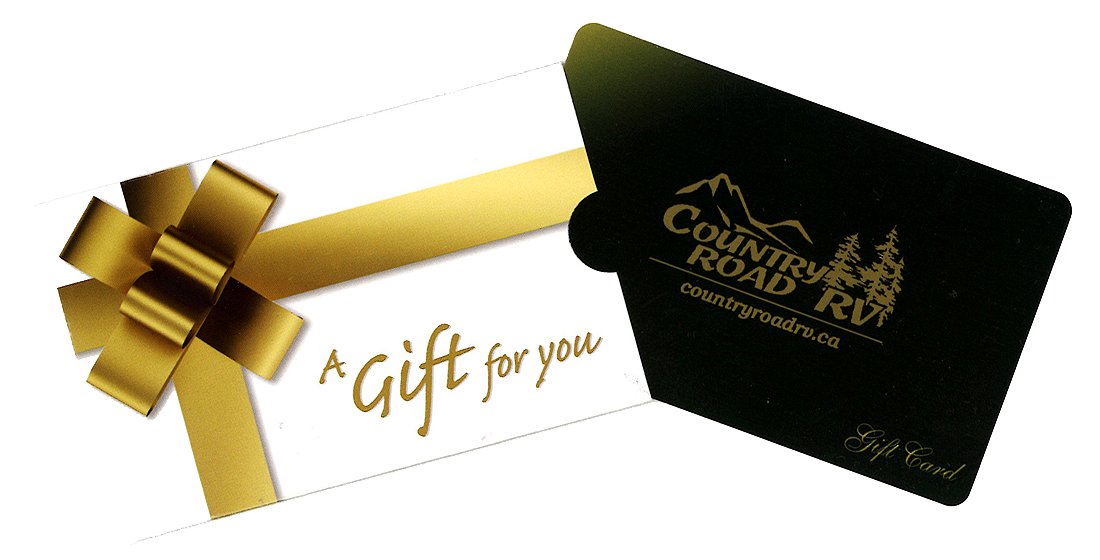 The Country Road RV Gift Card is perfect for the RVer in your life. You pick the amount and they come in and get whatever they want.
Parts Catalog
Thank you for visiting the parts department
We hope that you make us your first choice for all of your RV parts and accessory needs! We have a huge inventory of great genuine parts and accessories. Whether you need items for comfort and fit, parts for the trip, or just maintenance, we can handle it. If we don't have it here, we can find it and get it for you. You can't go wrong with our combination of experience and commitment to customer satisfaction. Let our trained staff help you or browse our parts catalog here!
Browse Parts Catalog